—-
Mentoring is your passion, right?
But, landing your first client can be an uphill battle that seems to come to a dead end. With the Happiness Coaching Program, you can find a platform to maximize your coaching business and climb the ladder of unparalleled success just the way you planned.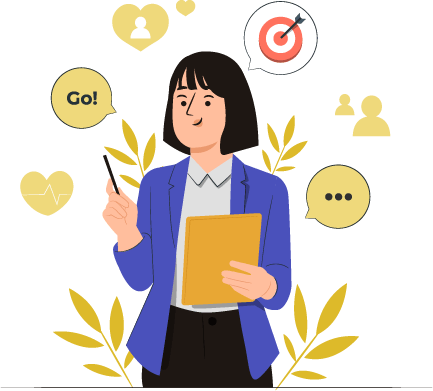 Maximize Your Coaching Business & Potential
The Happiness Coach platform gives you a detailed insight into channelizing happiness with hands-on industry expertise and exposure. Share & grow your wisdom with other coaches like you and develop your coaching potential
Make Happiness Coaching a profitable venture with Individual & Organizational Happiness Coach Platform. Enquire Now!!
What Can You Achieve With the Happiness Coach Platform?
Outgrow from conventional coaching methods and maximize your true potential with vast exposure to the list of reputed clientele and novel business opportunities. Happiness Coach helps you grow through:
Our vision is to lead the coaching business and help coaches to reach their maximum potential.
Our team of qualified professionals is continuously working on reaching more people. We are ranking for keywords like 'happiness mentoring' and driving organic users, running promotions across social media and paid campaigns.
​We tend to create a win-win situation for our customers and coaches. If you are ready to show your coaching capabilities to the world, join the Happiness Coach platform for just ₹15000 per 3 months.